6 High ROI Renovations Under $10K
Posted by Ryan Boggs on Wednesday, July 26, 2023 at 5:54:40 PM
By Ryan Boggs / July 26, 2023
Comment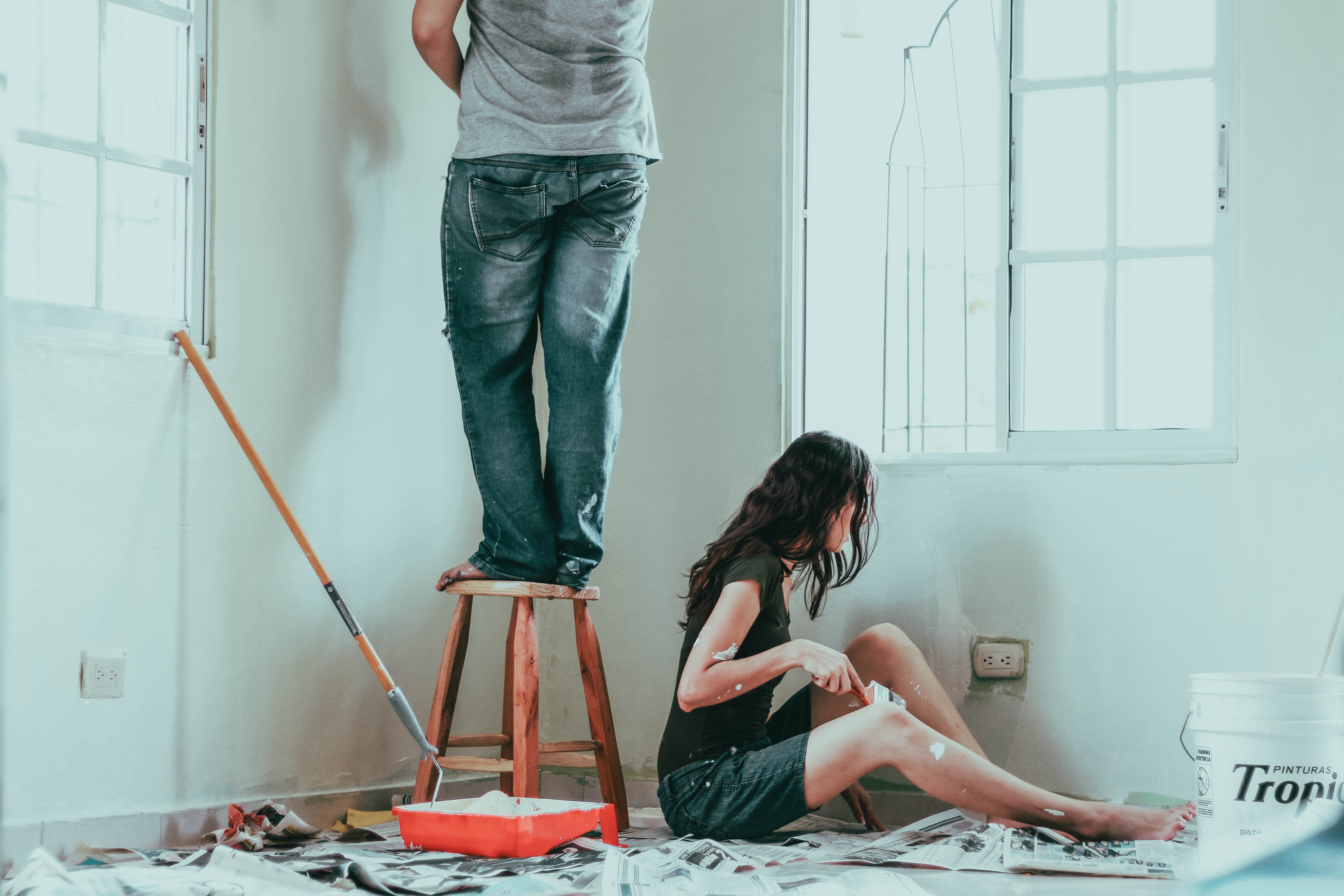 Are you looking to upgrade your home without draining your bank account? Renovations can be a great way to add value to your property, but they often come with hefty price tags. Fear not! In this blog post, we've compiled a list of six high-return-on-investment (ROI) renovations that won't cost you a fortune. These budget-friendly improvements will breathe new life into your home and boost its resale value, all for under $10,000. Let's dive in and discover how you can enhance your home without breaking the bank.
Refresh the Kitchen (Cost Range: $1,000 - $5,000)


The kitchen is the heart of any home, and even small upgrades can make a significant impact. Consider repainting or refinishing your cabinets, installing new hardware, and updating the lighting fixtures. You can also replace outdated countertops with cost-effective options like laminate or butcher block. A fresh coat of paint on the walls can instantly brighten up the space and make it more appealing to potential buyers. Depending on the extent of the renovations, the cost can range from $1,000 to $5,000.


Upgrade the Bathroom (Cost Range: $1,500 - $4,000)




Next up, let's focus on the bathroom. Upgrading your bathroom doesn't have to be a costly endeavor. Simple changes like replacing the shower curtain, updating the mirror and vanity, and regrouting the tiles can make a huge difference. If your budget allows, investing in a low-flow toilet and modern faucets will not only enhance the aesthetics but also appeal to eco-conscious buyers. The cost for bathroom upgrades typically falls within the range of $1,500 to $4,000.

Enhance Curb Appeal (Cost Range: $500 - $3,000)




First impressions matter, and enhancing your home's curb appeal is a low-cost way to increase its value. Start by sprucing up your front yard with fresh landscaping and colorful plants. Repaint the front door, add new house numbers, and consider installing outdoor lighting fixtures to create an inviting atmosphere. These simple renovations will make your home stand out and leave a lasting impression on potential buyers. The cost for improving curb appeal generally varies from $500 to $3,000.

Add a Deck or Patio (Cost Range: $2,000 - $7,000)



Outdoor living spaces are highly desirable, and adding a deck or patio can significantly boost your home's value. Depending on your budget, you can opt for a wooden deck or a more affordable paver patio. Furnish the space with comfortable seating and potted plants to create a cozy outdoor oasis. Buyers will love the idea of entertaining friends and family in such a welcoming environment. The cost of adding a deck or patio typically falls within the range of $2,000 to $7,000.

Create a Home Office (Cost Range: $500 - $3,000)



As remote work becomes increasingly popular, homebuyers are seeking dedicated home office spaces. Transform an underutilized corner or spare room into a functional workspace. Invest in a good-quality desk, ergonomic chair, and proper lighting to create a comfortable and productive environment. A well-designed home office adds immense value to your home in today's work-from-home culture. The cost for setting up a home office can range from $500 to $3,000.

Energy-Efficient Improvements (Cost Range: $1,000 - $4,000)


Energy-efficient upgrades not only reduce utility bills but also attract eco-conscious buyers. Consider replacing old windows with energy-efficient ones, upgrading insulation, and installing a programmable thermostat. These renovations may seem small but can have a substantial impact on your home's long-term value. The cost of energy-efficient improvements typically varies from $1,000 to $4,000.
Renovating your home doesn't have to be a costly affair. By focusing on high ROI renovations under $10,000, you can add value to your property without breaking the bank. From refreshing the kitchen and upgrading the bathroom to enhancing curb appeal and creating a home office, these budget-friendly improvements will make your home more attractive to potential buyers. So, roll up your sleeves, get creative, and start renovating today! Your wallet and future buyers will thank you for it.
For related blog topics, check out: